Gone are the days when you could optimise a web page for a single keyword. With Google & other search engines getting smarter and smarter at understanding
search intent
, the SEO industry has shifted its focus to keyword clustering as a way to get organic traffic for a variety of keywords as opposed to just one. We explain to you how structuring your sites into topic clusters can help you drive organic traffic from search engines.
What Is Keywords Clustering?
In
Search Engine Optimisation (SEO)
, keywords clustering is the process of grouping words into semantically-related groups or "clusters", and creating a hierarchy between a pillar page, which is focused on a core topic, and cluster pages, which are focused on specific subtopics. The topic for the pillar page is usually represented by a high search volume short-tail keyword, while the subtopics are represented by low search volume long-tail keywords.
Why Is Keywords Clustering so Relevant in 2022?
Back in the old days of SEO, on-page SEO techniques would include optimizing each page of your website for a single-keyword. Copywriters and marketers would create pages for every variation of a relevant keyword. Old habits die hard as this technique is still extensively used today and in fact, most WordPress SEO plugins (ex: Yoast SEO) are based on it. Yet, following the progress made by search engines in understanding closely related concepts, single-keyword page optimisation has become outdated and puts a cap to your ability to generate organic traffic. Indeed, in 2013 Google released
Hummingbird
, an algorithm updated which shifted the search engines' matching process from a keyword-centric approach to a topic-centric approach. Two years later, Google confirmed the trend by releasing
RankBrain
, an algorithm with relies on machine learning to better understand search queries and present better search results to the user. Single-keyword targeting may be one of the
reasons your content isn't getting much traffic from Google
. In fact, it's one of the common
on-page SEO mistakes
. With keywords clustering, your page can target multiple related keywords as opposed to just one, and therefore appear more frequently in search engine page results (SERP). Besides, by covering a wide range of closely related keywords, your page will be perceived by search engines as more relevant. Finally, as
15% of queries in Google Search are new and have never be seen before
, using keywords clustering will also make it easier for Google to understand your content and show it on SERPs.
How to Perform Keywords Clustering
Keywords clustering starts with an extensive keyword research. It is usually advised to collect between 500 and 5,000 keywords. The more the better, assuming all keywords are relevant to your objectives. You may collect those keywords from various sources such as your competitors by using ZenBrief's Content Brief features, and add the search terms that show up in your Google Search Console (or Google Analytics), third-party tools such as Ahrefs and SEMrus, and other keywords collected from Google's People Also Ask questions, Google autosuggestions, and Quora questions. The next step consists in grouping related keywords together. This can be a very manual and time-consuming process. While some keywords grouping are obvious (ex: "marine" and "maritime"), other will be less so. There are several types of keywords clustering:
lemma-based: these are the most basic types of keywords grouping. There are some free keywords grouping tools to do just that.
SERP-based: this requires a keyword software and is based on the analysis of search engines results. To make it simple, this approach of keyword grouping assumes that words that are related would return some matching URLs when searched on Google. We are covering this type of keywords clustering in more details in the next paragraph.
NLP-based: this type of approach is based on Natural Language Processing and overcomes the limitation that you'll face if you only rely on a lemma-based approach. For example, a lemma-based approach would be able to tell that "World Cup Teams" and "World Cup Schedule" are related. However, it would not be able to tell that "World Cup" and "Football" are related. An NLP-based approach should be able to tell that these keywords are related. Check out our free keywords clustering tool based on NLP.
How Does SERP-based Keywords Clustering Work?
Automatic keywords clustering, as opposed to manual keywords grouping, consists in analyzing search engines page results for all keywords you've collected, and identifying matching URLs. For example, let's say "piano brands" and "Steinway & Sons piano" are among the keywords you've collected during your keyword research, a keywords clustering tool would search "best pianos brand" and "best piano makers" on Google. It would then detect that there are a few matching URLs for those two search queries within the top 10 results, and would conclude that "best piano brand" and "best piano makers" belong to the same keyword cluster.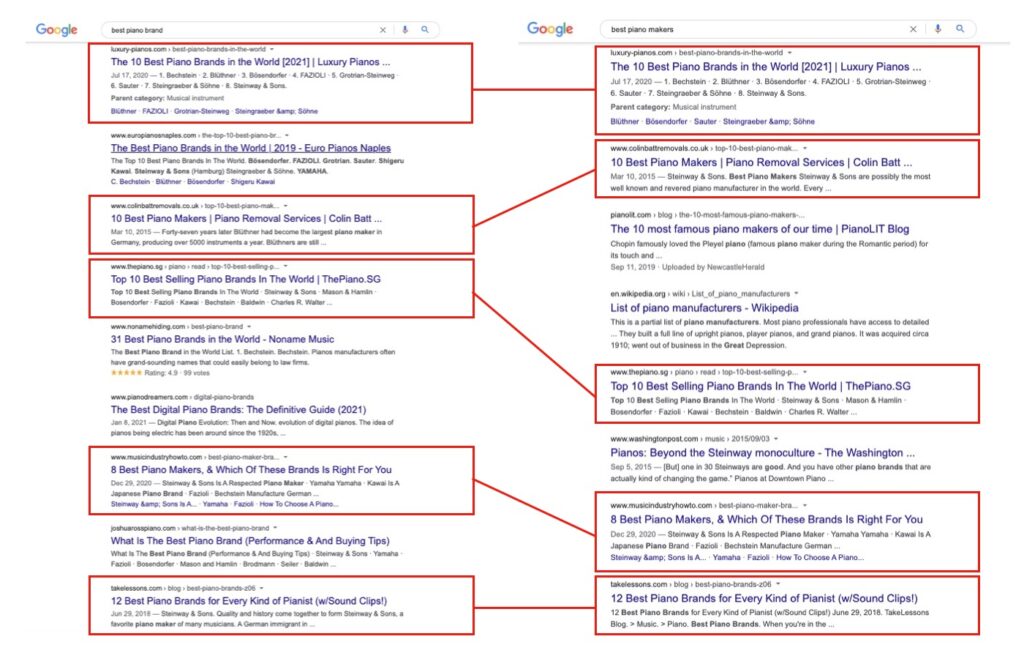 Most keywords clustering tools allow you to adjust the clustering level (also called clustering degree), which is how many matching URLs you need to find to group two keywords together. There are three clustering levels: weak, medium and strong. A weak clustering level requires a minimum of 3 matching URLs within the top search results
A medium clustering level requires at least 5 matching URLs within the top search results
A strong clustering level requires a minimum of 7 matching URLs.
The stronger the clustering level, the lower the number of keywords each group will contain.
How Keywords Clustering Can Help You Grow Your Website's Organic Traffic
Keywords clustering can be a powerful SEO technique to grow organic traffic. Keywords clustering will help you improve your content planning by forcing you to think about how to structure your website based on the different keywords clusters you've identified and how relevant they are to your audience's goals. You can also identify a less competitive group of keywords which you can focus on to
strengthen your site's topical authority
.
If you're just getting started, instead of writing a pillar page about a highly competitive topic, start creating great content about niche subtopics that are related to your main topic. You will face less competition for those related subtopics on search engines and it will therefore be easier for people to discover your content on search engines. Besides, your subtopic page is likely to be easier to digest for your audience looking for information about a subtopic. Make sure your subtopic pages covers most of the keywords it's supposed to cover. To do so, check your competition on SERPs for the subtopic, identify the keywords you should use and how frequently they are used. Zenbrief's Content Editor can greatly improve that process. Assuming your content fully covers the subtopic, Google will see your content as valuable, and will therefore pass on the SEO juice to other pages of your website which you've internally linked to. We've talked about this in another article about how 
internal links can help you build topic authority
.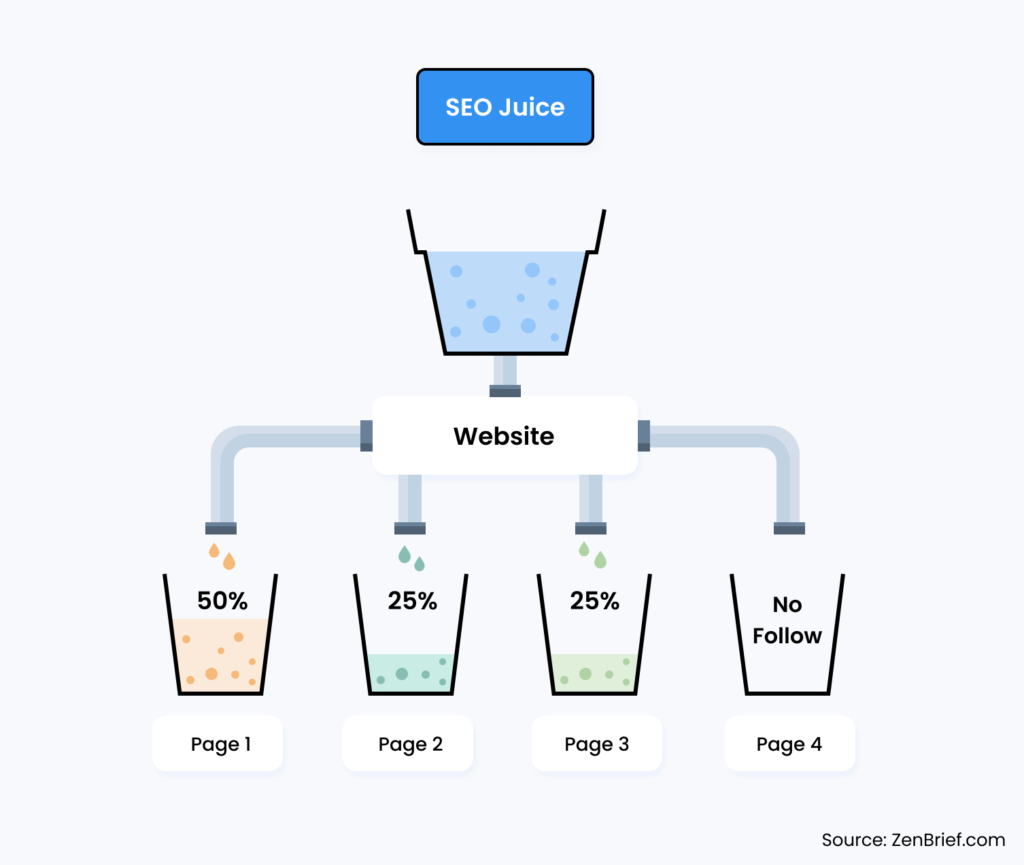 Google's algorithms will test your newly published page for different positions and search terms on the search results. Using a free tool like Google Search Console you will start seeing your subtopic pages being tested for different search terms. You can then use Google Analytics to find out more about user engagement and see which keyword drives the lowest bounce rate, highest session duration and highest number of pages per session. Bear in mind that if your website is new, it would need to pass the
Google Sandbox
phase which can take a few months. You can repeat the process and create more subtopic pages. Once you have created several subtopic pages, you'll need to write the pillar page. The
number of words in your pillar page
you should aim for depends on the competitiveness of your industry. Generally speaking you should aim for at least 2,500 words. However this not a hard rule. Some marketers use the pillar page as a content hub which acts as a table of content for subtopic pages. In any case, all the subtopics mentioned in the subtopic pages, should be referred to in the pillar page. So you'll need to
structure your content outline
so that it covers all subtopics. Keep in mind that the
internal linking
needs to go both ways: you'll need to create an internal link from the pillar page to the subtopic page, and another internal link from the subtopic page to the pillar page. Let's take an example by referring to the illustration shown in the first paragraph. Assume you own a website that sells skin care products. As part of your content marketing strategy, you want to grow your organic traffic in order to generate more sales. "skin care" is the high-volume short-tail keyword you'd pick as the core topic of your pillar page. According to Google's Keyword Planner statistics, between 100k and 1 million people search for that term every month. If you've never written on that topic before, it is going to be quite challenging to build your authority on it from the get-go. Your site will have no chance to rank for People Also Ask boxes or to appear in
Google Featured Snippets
. Instead, you would start publishing high-quality content on related subtopics such as "skin care for acne" and "skin care routine for me", which are far less competitive.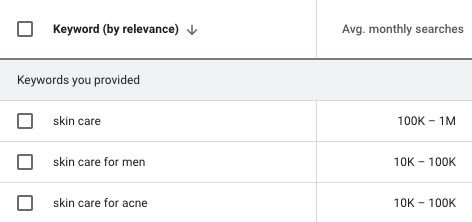 You'll need to make sure that your pages on "skin care for acne" and "skin care routine for me" explore the subtopic in depth. A good way to check that out is to see whether your content makes use of the relevant keywords that are semantically-related to "skin care for men" and "skin care for acne" within the frequency range recommended by a
content optimization software
such as ZenBrief.
The efforts will be worth the trouble. Enhanced performance on Google Search will even improve other aspects of your search performance, for instance, improve the performance on
local search if you have claimed your Google Business Profile.
A Content Audit to Repurpose Your Blog Content
The methodology mentioned earlier can also be applied to an existing blog. As we're explaining in another great article, it is generally easier to 
optimize existing content
 to increase organic traffic than to rank for new content. For example:
you can identify, among your existing articles, which subtopics have been covered and which pillar page they should be linked to.
similarly, you can check your longest blog posts, determine which part of that blog post could be covered in much greater details in a subtopic page. Ideally, you'd check your Google Search Console for clues on which subtopics people would most likely enjoy learning more about.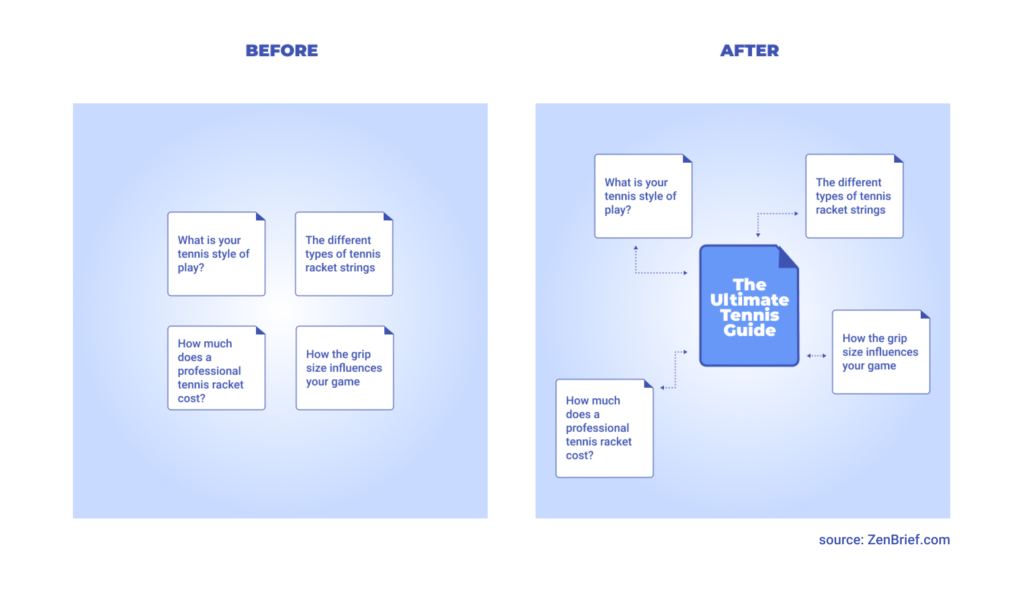 Which Keywords Clustering Tools to Use
Most tools allow you to copy-paste your keywords, and get keywords clusters automatically generated for you. Such SEO tools include SERPstart and SpyFu. These tools are SERP-based. You may also try out our free
keywords grouping tool
, which is based on Natural Language Processing, a field of AI. Once you have identified several subtopics,
use ZenBrief
 to perform an 
AI optimization of your content.
Was this helpful?
Let us know if you liked the post. That's the only way we can improve.